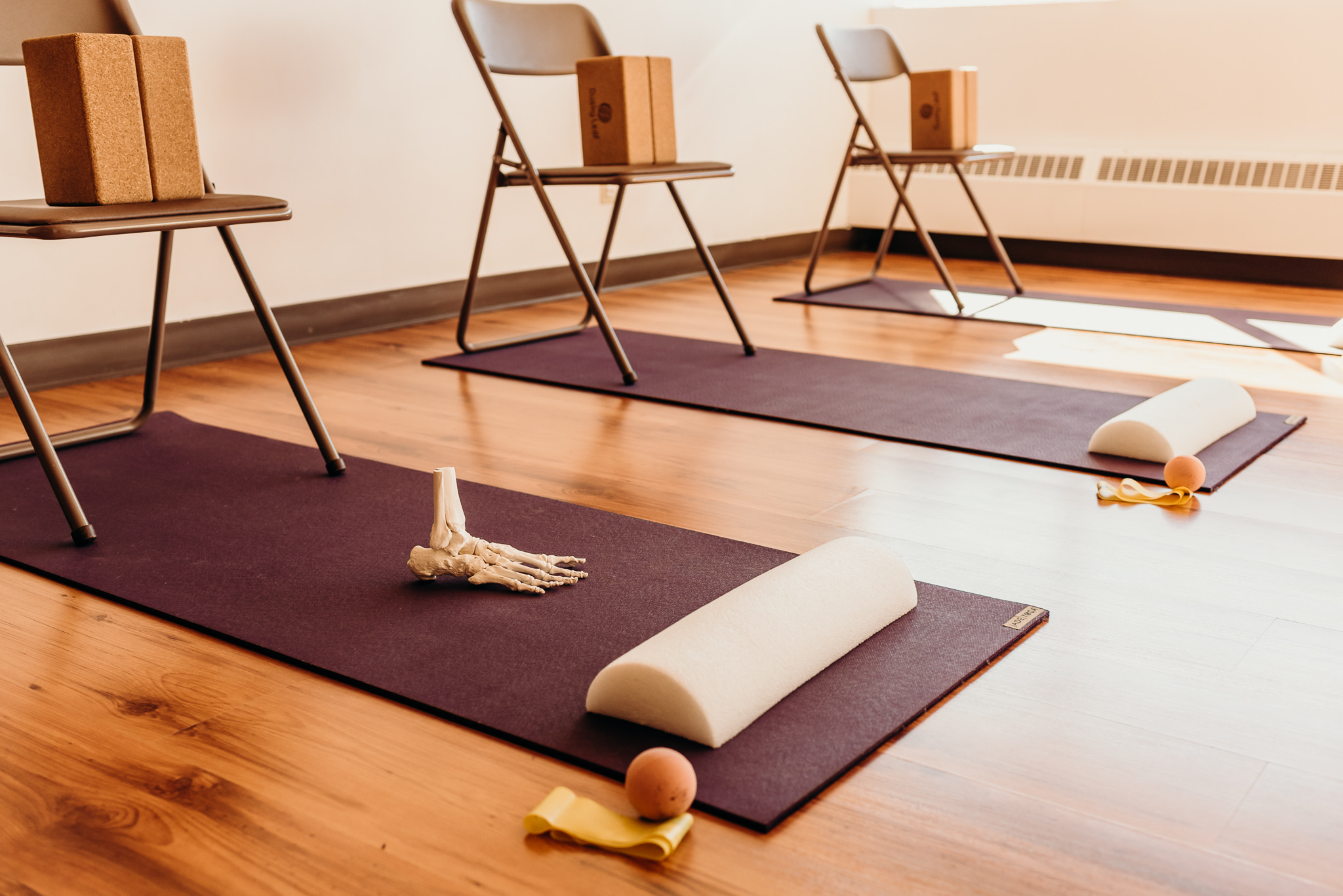 25 Aug

Foot Yoga for Happy Feet
November 10, 2019




4:00 pm - 5:30 pm
(formerly Foot Gymnastics for Dynamic Aging)
Sunday November 10, 4:00-5:30pm
This event will be all about the feet. Despite having 33 joints in each foot and 25% of the body's bones and muscles, the feet are usually a neglected part of our work outs. Yet pain and other problems with the feet are among the leading causes of preventing people from being more active.
The feet are our foundation and what is going on in the feet can affect just about every other part of our body.  When we load the rest of our body in rigid, weak, immobile feet other muscles and joints have to step in for the lack of strength and mobility in the feet and pain and injury are common.  Without restoring function in the feet, this cycle continues and we have come to expect that balance and agility decrease with age.  It doesn't have to be this way.  Restoring strength, mobility and function to the feet is available at any age.  That's what this class is all about.
This will be a total workout for the feet! Leave the workshop feeling more connected and grounded through the feet and with easy-to-do take home exercises and challenges that can help you restore foot mobility, circulation and function. As the foundation for the rest of the body this can greatly improve overall health and well-being and allow for a fuller participation in an active life.
WHAT YOU WILL LEARN:
Important daily foot, leg and hip exercises you can do at home

How footwear choices affect your health

How foot health relates to knees, hips, pelvic floor & more

How to increase foot mobility & strengthen your feet to improve balance & prevent falls

Exercises that can alleviate plantar fasciitis, knee and hip pain, & restore circulation to the feet
Leave the workshop feeling more connected to the ground, and with very happy feet!
* Those with Fall Yoga Program Memberships receive 15% off.  Email Jennifer(at)reposelifestyle.com to register.
**Please note ourRefund Policy before purchase.
Address:
4910 50th St.
, 3rd Floor,
Yellowknife