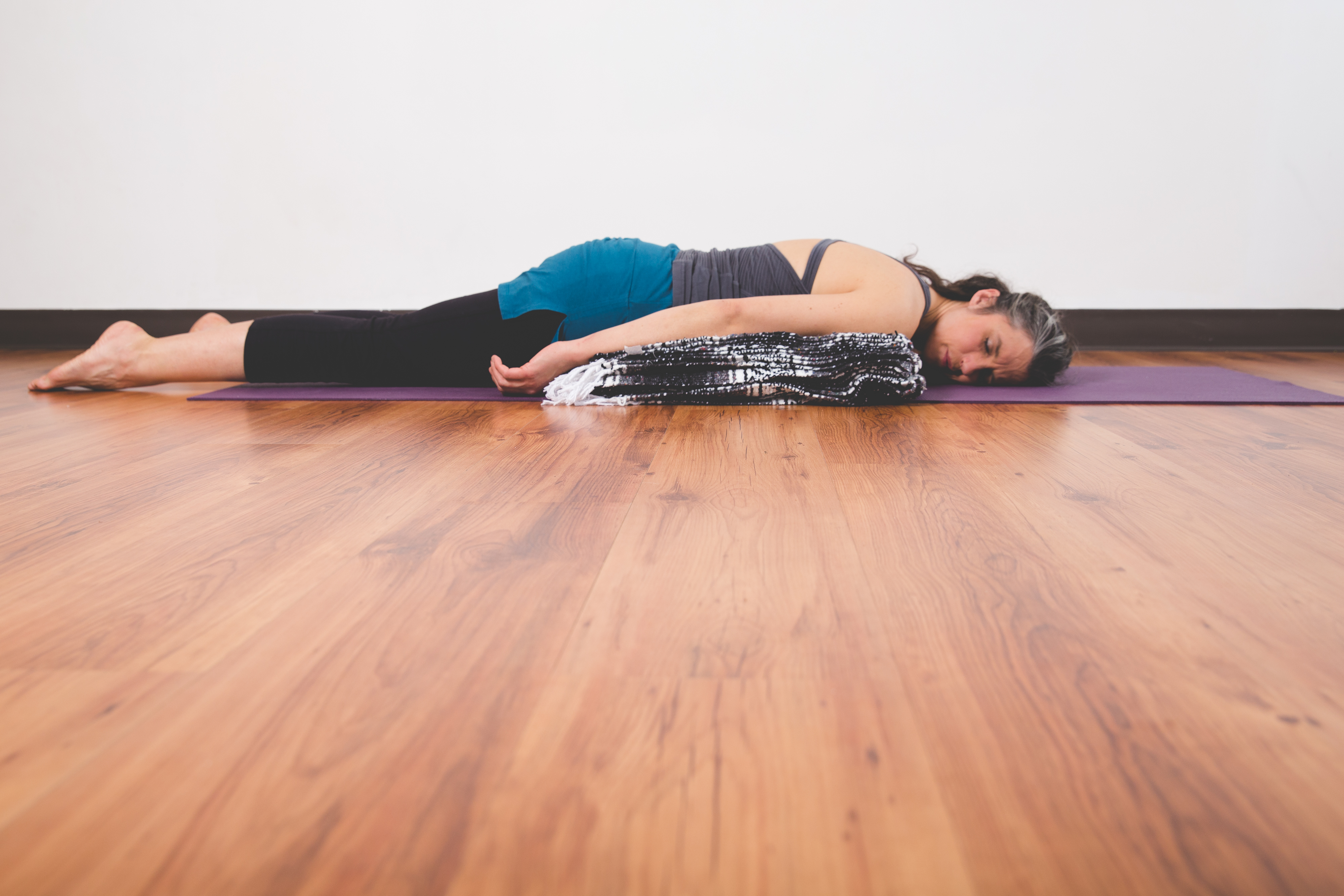 25 Aug

New Moon Restorative Yoga
with Chakra Meditation


September 28, 2019




6:30 pm - 8:30 pm

with New Moon Meditation


October 27, 2019




6:30 pm - 8:30 pm

with Somatic Movement


November 24, 2019




6:30 pm - 8:30 pm

with Yoga Nidra


December 21, 2019




6:30 pm - 8:30 pm
Saturday September 28, 6:30-8:30pm – Restorative Yoga with Chakra Meditation
Sunday October 27, 6:30-8:30pm – Restorative Yoga with New Moon Meditation
Sunday November 24, 6:30-8:30pm – Restorative Yoga & Somatic Movement
Saturday December 21 6:30-8:30pm – Restorative Yoga & Yoga Nidra
You can register for these classes individually or for the entire program which will come with additional support for setting up a daily Restorative yoga practice at home.  Each class ends at 8:30pm and you are invited to stay for tea and treats to socialize after until 9:00pm
"Taking time out each day to relax and renew is essential to living well."  ~ Judith Lasater
Restorative yoga can help you to build resilience to the everyday ups and downs and enhance your ability to respond from a place of equanimity. It is one of several methods that has been shown to elicit the "relaxation response" in order to reset the nervous system.
In these classes you will experience several deeply relaxing, supported, restful postures designed to calm your nervous system, improve sleep, benefit immune function and increase your overall energy and feeling of well-being.
In a time when we all have too much to do, tend to neglect our self care, and feel an abundance of stress, restorative yoga is a prescription that can benefit us all. It can help with insomnia, anxiety, depression, headaches, digestive issues, immune system health, fertility, and overall physical and mental health.
The energy of the New Moon represents new beginnings.  It is the start of a new lunar cycle and is a great time to meditate, set intentions and make plans for what we want to change in our lives.  These workshops will each include, in addition to the Restorative yoga practice, a different meditation or practice.  Come reset and prepare for life change with these monthly classes.
While these classes are stand alone classes, those that register for all 4 will receive additional support for setting up a 20-minute home practice of Restorative yoga.
You may be interested in this relevant blog post "The Culture of Busy, Stress, & The Importance of Relaxation."
THESE CLASSES CAN HELP YOU TO:
Feel more supple throughout your body

Experience deep relaxation, which can improve quality of sleep, benefit cardiovascular health, and reduce immune and digestive symptoms

Increase your energy level

Feel more grounded and calm

Improve your ability to react calmly to stressful situations
Space is limited in this class as I intentionally keep Restorative classes small.  Register early to reserve your spot!
* Those with a Fall All Class Pass receive 50% off these Restorative yoga classes.  Email Jennifer(at)reposelifestyle.com to register.
**Please note ourRefund Policy before purchase.
Address:
4910 50th St.
, 3rd Floor,
Yellowknife