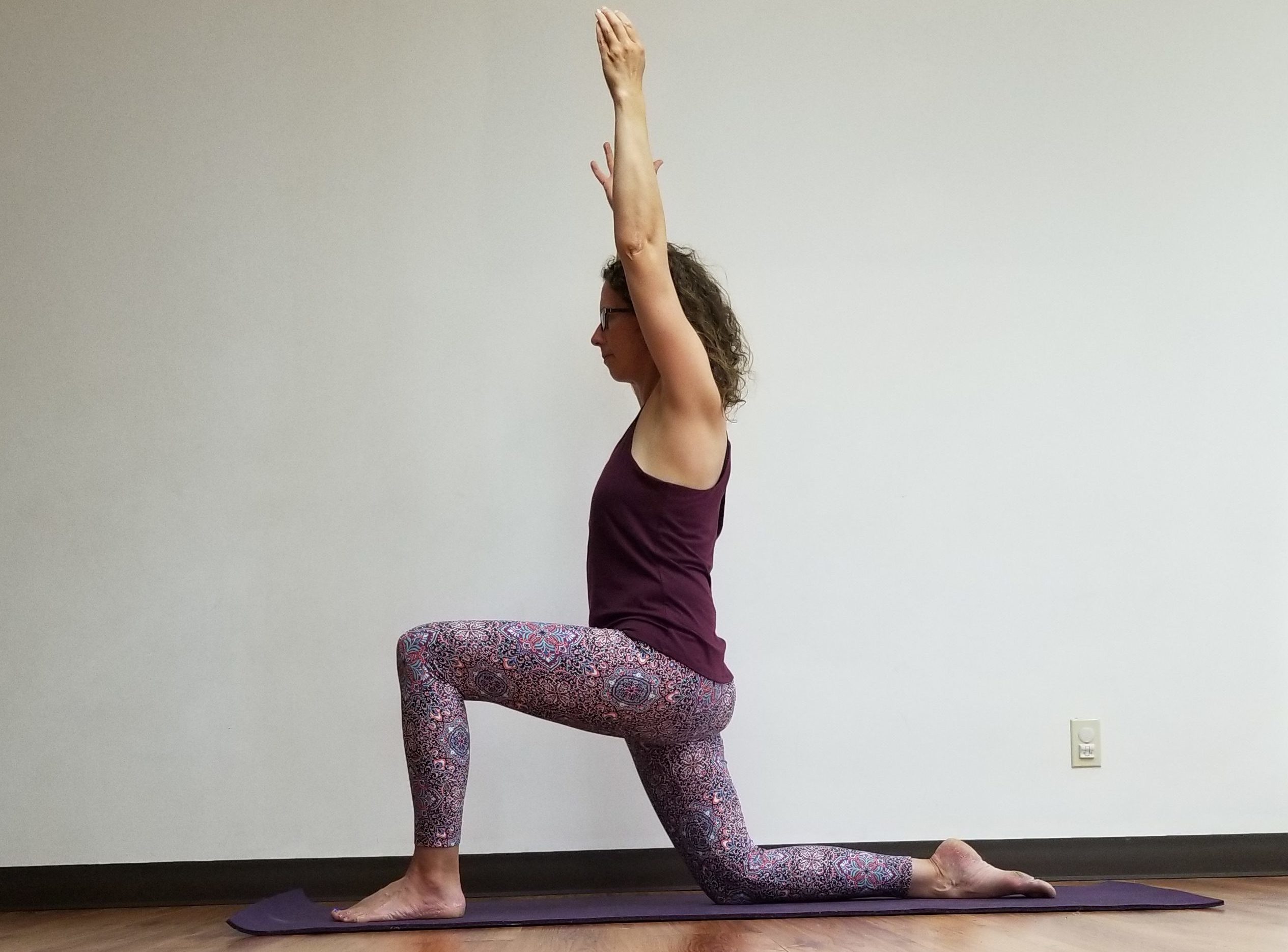 25 Aug

Pelvic Floor Yoga
October 31, 2019




7:00 pm - 8:30 pm

November 7, 2019




7:00 pm - 8:30 pm

November 14, 2019




7:00 pm - 8:30 pm

November 21, 2019




7:00 pm - 8:30 pm

November 28, 2019




7:00 pm - 8:30 pm

December 5, 2019




7:00 pm - 8:30 pm
Thursdays October 31 – December 5
7:00-8:30pm
This class combines yoga, breath and strengthening movements to improve pelvic floor and core function.  This class will have a strong emphasis on improving your awareness and connection to your pelvic floor, helping you feel better with a clear understanding of how your pelvic floor works for you during movement and daily life.
If you are dealing with core issues such as sneeze pee, diastasis recti, pelvic pain, low back or SI joint pain, or prolapse, this class is for you and can help you feel better!  While these issues are common that doesn't mean they are normal and you don't have to put up with them.  Whether your challenges stem from childbirth, injury or athletic pursuits they are not just something you have to deal with because of your age or the fact you gave birth.  In this class you will learn how to use yoga, breath and movement to improve function.
It is common to think of our "core" as our abdominal muscles and therefore to think that improving core function is something we do by "core strength" activities that target the abdomen.  However, your core includes your pelvic floor muscles and so many other parts of you and this narrow focus on  abdominal muscles often leads us to patterns that actually weaken our core or pelvic floor or make our situation worse.
This class will focus on yoga, breath and movement to support core function. These classes are not about attaining a particular look, losing weight, or developing 6-pack abs. Resolving an abdominal separation, pelvic organ prolapse symptoms, or trampoline or sneeze pee have nothing to do with what your tummy looks like.  Function and aesthetics are different goals; however, improving function can help you to feel better about yourself both emotionally and physically and often that can help with other goals.  These classes are designed to help feel better and improve function.
You might be interested in these blog poses I wrote:
Why the Advice to "Just Do Your Kegels" is Misguided & What to do Instead
So You Want a Strong Core?  Let's Debunk Core Myths First
IN THIS CLASS YOU WILL:
Learn how connect your breath, core and pelvic floor

Experience how to relax gripping, clenching or tension in your pelvic floor and core muscles

Create a strong awareness of your pelvic floor 

Learn how to connect to your pelvic floor and core during yoga postures, exercise and regular movement

Strengthen your hip muscles to help create stability

Improve your spinal mobility for better core function

Learn simple lifestyle considerations that impact the health of your pelvic floor
You will be given simple practices and lifestyle tips to integrate at home to see greater progress.
* Those with Fall Yoga Program Memberships receive 15% off.  Email Jennifer(at)reposelifestyle.com to register.
**Please note ourRefund Policy before purchase.
Address:
4910 50th St.
, 3rd Floor,
Yellowknife