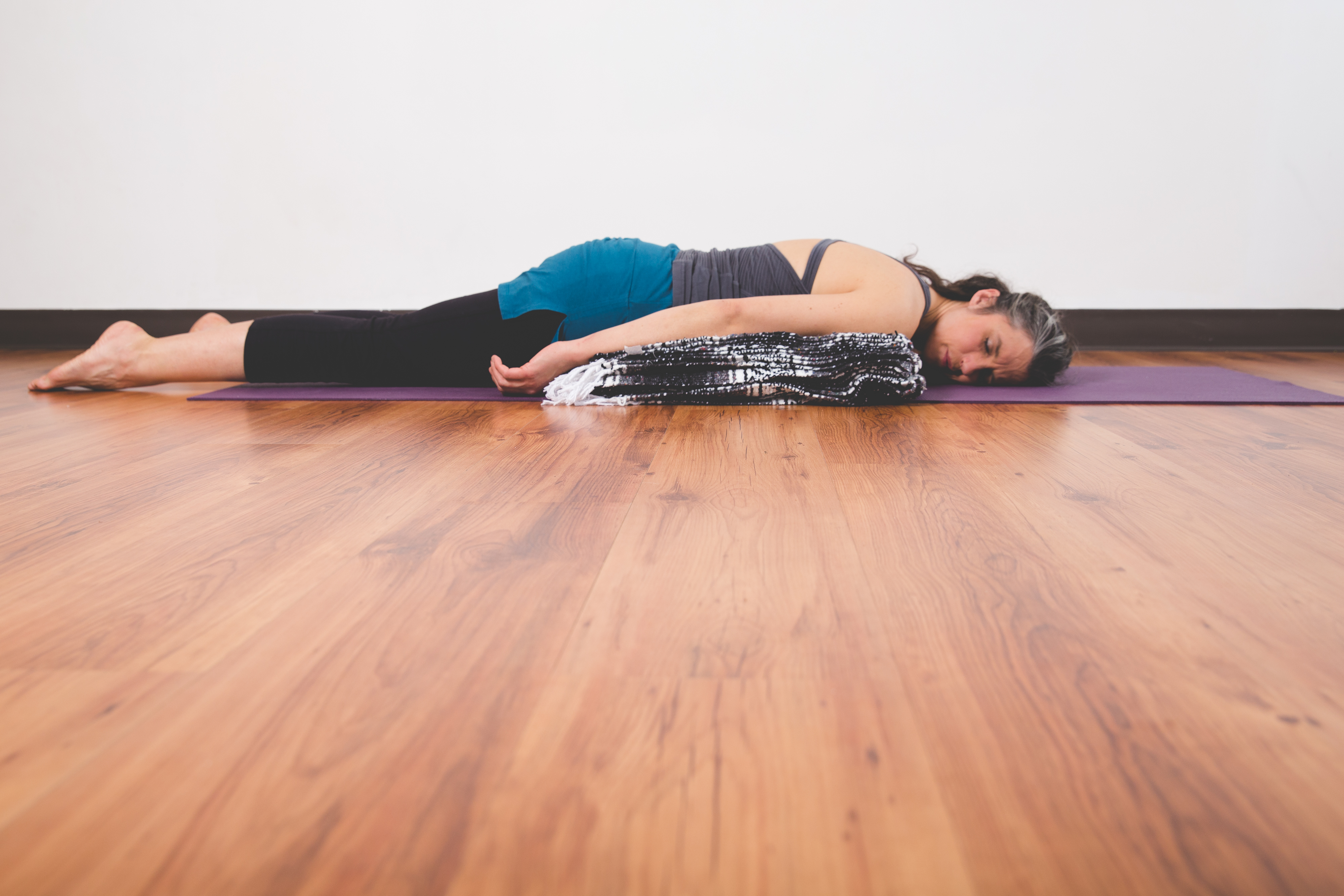 25 Aug

Yoga to Reduce Stress and Anxiety Workshop
November 17, 2019




3:30 pm - 5:30 pm
Sunday November 17, 3:30 – 5:30pm
Nurture your mind, body and spirit with both active movement and deep relaxation.
As the season starts to look towards winter and daylight continues to diminish, our moods often shift as well, especially if we have a tendency towards life's stresses feeling overwhelming or in feeling anxious.  This workshop will guide you with breath practices and both active and Restorative yoga to help restore calm to mind, body and Spirit.
Strong and active movements can help distract you from the monkey mind to guide your focus and attention right into the body, being present with yourself.  Breath practices and Restorative yoga (a type of yoga focused on deep relaxation where the body is passively supported by props) offer tricks that work with the body and the nervous system to encourage the relaxation response to take over.  Learn and experience several tools that you can take with you to use whenever you feel the need to reset.
You may be interested in this relevant blog post "The Culture of Busy, Stress, & The Importance of Relaxation."
THIS CLASS CAN HELP YOU TO:
Learn tools you can practice to prevent the onset of an anxiety attack or reduce feelings of overhwhelm

Experience deep relaxation, which can improve quality of sleep, benefit cardiovascular health, and reduce immune and digestive symptoms

Increase your energy level

Feel more grounded and calm

Improve your ability to react calmly to stressful situations
* Those with Fall Yoga Program Memberships receive 15% off.  Email Jennifer(at)reposelifestyle.com to register.
**Please note ourRefund Policy before purchase.
Address:
4910 50th St.
, 3rd Floor,
Yellowknife