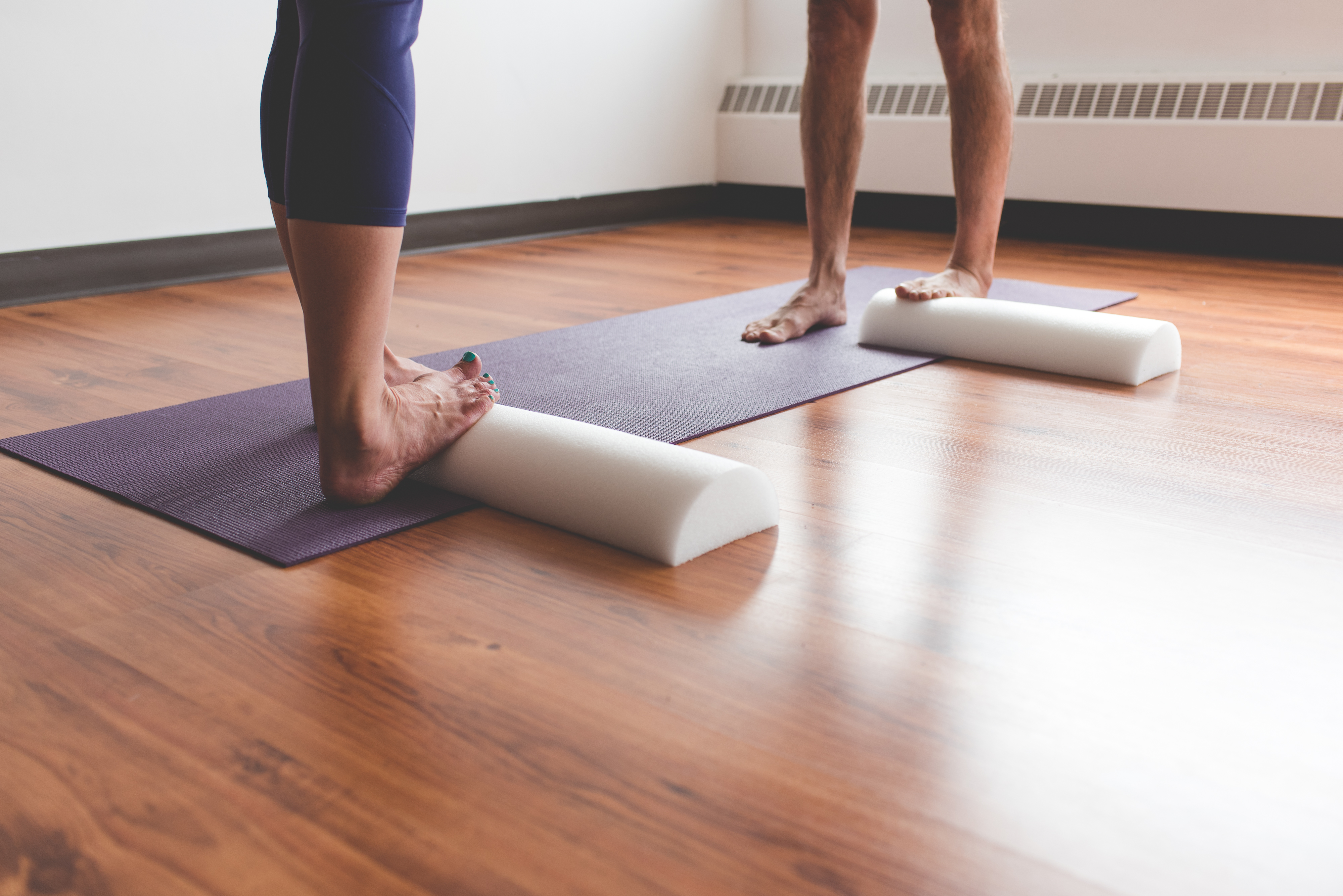 24 Jun

Yoga Strength for Runners Series – Feet, Hamstrings, Hips
August 8, 2019




6:00 pm - 7:15 pm

August 15, 2019




6:00 pm - 7:15 pm

August 22, 2019




6:00 pm - 7:15 pm

August 29, 2019




6:00 pm - 7:15 pm
Thursdays August 8-29
6:00-7:15pm
Although the title says "For Runners" this summer series is for anyone interested in gaining strength and mobility/flexibility in the hips, hamstrings, feet,  and calves – typical "tight" spots for runners but also for many people.  We'll also do a little work for the upper body to balance things out!
This series will focus and expand upon the recent Yoga Strength for Runners Workshop in May.  My approach in the Yoga Strength classes is informed by my studies in the science of stretching and tissue (muscle, tendon, etc.) adaptation – while passive stretching can feel good, greater adaptation to prevent pain and injury comes from strength & mobility training.  This class series will take an approach to yoga that involves both a strength & mobility focus and feel-good stretches for a well-rounded approach to benefit runners, athletes and others.
This class will include a large focus on hip & hamstring strength and flexibility as well as focusing on the feet and lower legs.  These are all areas runners (and many of us) tend to experience tightness and pain.  Each class will also include some yoga for the upper body as well so that you finish each week feeling good through your whole body!
The feet are en especially overlooked part of our body and so critical for runners and anyone using their feet to get around or for many different sports and activities.  Chronic use of orthotics and supportive footwear has led to modern feet being extremely weak & immobile (deconditioned).  When we go to run or pursue other activities using deconditioned feet as our base of support for those activities, we are more prone to pain and injury.  Strengthening your "foot core" – the stabilizing muscles around your arch and plantar fascia – can improve ankle mobility and stability to gain better balance and prevent pain and injury from running.  We'll do a lot of specific "foot core" strengthening exercises in this class.
This is a special series for summer since so many of us are running more at this time of year!  I'll give tips on my post-run routine and provide some ideas for exercises you can incorporate daily.  You'll have the ability to assess any improvements from week-to-week!  Be sure to register soon to reserve your spot!
IN THIS WORKSHOP YOU WILL:
Learn important daily foot exercises you can do at home to gain more strength and mobility & prevent pain
Develop strength and flexibility in your hamstrings and muscles around your hip
Find ways to minimize plantar fasciitis, foot pain, hamstring & calf tension & other common issues
Stretch, strengthen and release the upper back, shoulders and neck
*Please note our Refund Policy before purchase.
Address:
4910 50th St.
, 3rd Floor,
Yellowknife